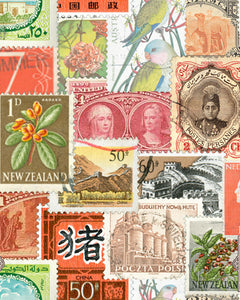 Description:
Designed by Sherrill Canet, this wallpaper features a collage of stamps from around the world. 
Available in an array of colors.
Dimensions:
Vertical: 24 1/2"
Horizontal: 23 1/8"
Standard Roll (5 Yds)
Additional Information:
Custom colors are available upon request.
Lead time:
4-6 weeks
Copyright:
©2010 Sherrill Canet Interiors, Ltd.